If You Want to Be Good at Something, You Do it for a Long Time.
The Rose and Fox families began our company back in 1930, when Irving "Speed" Rose asked his good friend Benjamin Fox to help him expand his small hardware store on Portland Street in Boston. Pretty soon, it was a full-on family affair, with Benjamin bringing his three sons into the business, Dan, Perry and Paul, and Speed bringing in his three brothers, Harry, Al and Jack.
Today, four generations later, we're still doing what our parents, grandparents, and great-grandparents taught us to do—treat our employees like family, and every client like they were our own mother's. We think we've gotten pretty good at it. We hope you think so, too.
Our History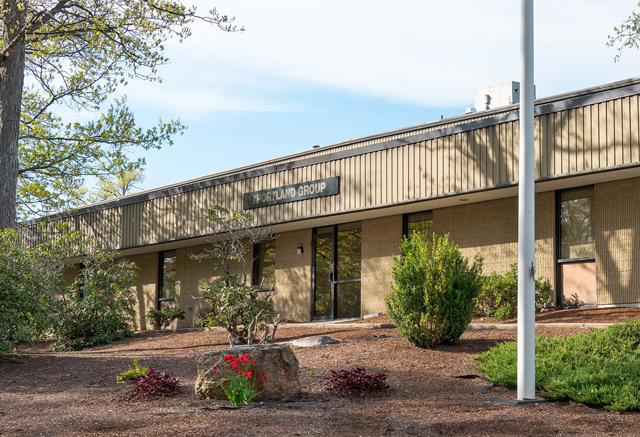 1930: The First Store Opens

Portland Pipe & Fitting Company opens in Boston, MA.

1934: Store Two Opens

Mattapan Supply Company opens in Mattapan, MA.

1934: A Family Affair

The Foxes and the Roses together at Mattapan Supply Company. Jack Rose (left) with Paul and Perry Fox, Speed Rose and Danny Fox. Al and Harry Rose (seated).

1934: Celebrating Mattapan Supply Opening

The Foxes and the Roses celebrate the opening of Mattapan Supply Company. Al Rose (left), Perry Fox, Harry Rose, Paul Fox, Jack Rose, Danny and Benjamin Fox and Speed Rose.

1934: Inside Mattapan Supply

Danny Fox and Speed Rose inside Mattapan Supply Company.

1943: Brothers During World War II

Brothers Jack (left) and Harry Rose during World War II.

1945: A Vendor and Friend

Tom Urell Sr., owner of the Urell Company, a long-time vendor of TPG, as well as a family friend.

1946: The Rose Brothers

The Rose Brothers. Speed Rose (left), the original owner of the small hardware store on Portland Street, where The Portland Group got its name, shown here with brothers, Jack, Al (top row) and Harry Rose (seated).

1952: Another Grand Opening

The Grand Opening of Webb Supply Co in Framingham, MA.

Lincoln Pierce, President of American Standard Company (left), Frank McGrath, National Sales Manager of American Standard Company and Al Rose, Owner of Webb Supply Company.

1959: An Opening on Pearl Harbor Day

Riverside Pipe & Supply Company in Medford, MA opens December 7, 1941 (the same day Pearl Harbor is bombed).

1963: Newton Store Opens

H.W. Marshall opens in West Newton, MA.

1987: Raynham Gets a Store

Southern New England Supply Company opens in Raynham, MA.

2018: TPG Today

The Portland Group Headquarters today, in North Billerica.